Road Traffic Lawyers Peterborough
Capital Lawyers, personal injury lawyers Peterborough are here to ensure you get the compensation you deserve from being involved in a serious road traffic accident.
We understand the repercussions of a road traffic accident aren't purely physical and can cause tremendous stress and anxiety which can have a major effect on the quality of life after the incident. It may also lead to lost income and time off work, however rest assured this money is recoverable through the process of a no win no fee road traffic accident claim.
If you've suffered a serious injury as a result of a road traffic accident, we'll work with you closely to ensure the correct aftercare and treatment is received.
Read the latest legislation that was introduced on the 31st of May 2021 regarding the claim process for 'low-value' road traffic accident-related injuries and how the government has introduced an Official Injury Claim service for those enquires.
Road Traffic Accident Claims Advice
A common misconception is that claims can only be made by drivers. We're here to tell you that this is not true and if you've been in an accident and were not a driver, then you can still make a claim. At Capital Lawyers we have been able to help if you contact us on 0333 000 0510:
Drivers – if you've been involved in a serious accident that has left you with long term injuries, we can help you make a claim.
Passengers – it's not your fault you were in a car accident when you weren't driving and that's why you can also make a claim.
Pedestrians – while you're not on the road, if you have been impacted by an accident, then you are entitled to claim for your traumatic experience and the impact it may have had on your life.
Coach – As a passenger in a coach accident your claim would be against the driver of the vehicle if he/she was at fault or against the other road user who caused the incident.
Cyclists – being a cyclist makes you one of the most vulnerable people on the road and getting hit off your bike is a traumatic experience. But you can still make a road accident claim if you have been affected.
Motorcyclists – quite often injured due to a lack of awareness from other road users, you are also entitled to a claim if you have been involved in an accident.
Horse Riders – while unpleasant to think about, some horse riders experience road accidents due to a lack of awareness on a driver's part or unforeseen circumstances. If you've had this happen to you, then you might be entitled to a claim.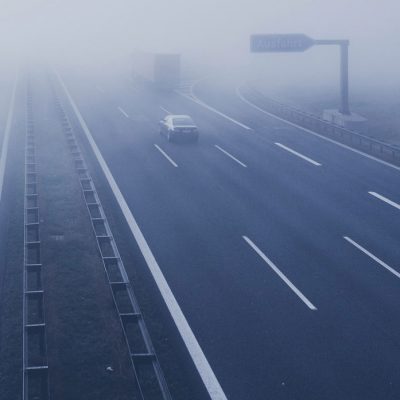 No Win No Fee Compensation
What should you do following an accident?
As soon after your accident as is possible, download our accident report form and note down all the details. Once you have completed the form you can either bring it to our office or email it to us and we will be in contact as soon as possible.
Stop as soon as you can: If the accident you were involved in has caused injury to yourself, others or animals. If there is damage to your vehicle, or any other vehicles involved. Any damage is caused to roadside elements such as lampposts, fences or walls.
Call emergency services: If anyone requires urgent medical attention. If damage is caused to the road, or it is blocked. Someone flees the scene without leaving their contact details.
Exchange information: Drives involved in the incident must exchange names, addresses, telephone numbers, vehicle registration numbers, insurance and policy numbers
Witness information: If anyone was nearby, take down contact details and a vehicle registration.
Further information: Only if safe to do so, use your mobile phone to take a video recording of the aftermath and surrounding area, as well as photos of any damage caused.
What's usually covered by compensation?
When making a claim, the amount received depends on the circumstances and the result of the accident. This includes the type of injury, the severity, financial implications and the recovery time you require. However, when it comes to getting you compensation, we will focus on areas like:
The cost of any treatment you have had to pay for
Any travel costs for things like treatment
Any care you have had to receive due to the accident
Inability to work or changes to work life
Loss of earnings due to time off work or any impacts on your job and prospects.
Why Choose Capital Lawyers?
Areas We Cover:
We offer our road accident claim services across the UK for anyone in need. However, we are based in Peterborough with our most popular areas being:
So if you're in need of a car accident lawyer or road accident claims specialist, Capital Lawyers provide a No Win No Fee service so contact us or call us on 0333 000 0510 to start your claim today.
Frequently Asked Questions
If you have recently found yourself involved in a serious road accident or are looking for more information on the different incidents available for compensation, take a look at our advice below. If you still have more questions or would like to discuss your unique requirements, get in touch with our friendly team on 0333 000 0510 today.