Working to Ensure Fairness in Car Accident Compensation
Here at Capital Lawyers, personal injury lawyers Peterborough, we understand the repercussions of a road traffic accident aren't always physical. They can cause tremendous stress and anxiety which can have a major effect on the quality of life after the incident. It may also lead to lost income and time off work, however rest assured this money is recoverable through the process of an injury claim. We'll work with you closely to ensure the correct aftercare and treatment is received.
Who can claim for a road traffic accident?
Compensation isn't just limited to drivers. We'll talk you through your rights without the legal jargon, giving you 100% confidence throughout the entire process. We've helped:
Drivers
Passengers
Pedestrians
Motorcyclists
Cyclists
Horse riders
Hit by an uninsured driver?
You may find that the person responsible for the incident is uninsured. We appreciate this can be frightening and may deter you from pursuing your case but you are still entitled to receive the compensation you deserve. These cases can be more difficult to handle, however we have years' of experience in cases of different complexities surrounding road traffic accidents, so rest assured you are in good hands.
How do I start a claim?
Start by getting in touch with our friendly solicitors by filling the form to the right. We'll take down all the important details and give you a breakdown of the process. We recommend downloading our Report Form below which you can use to help note down all the details, meaning no essential information is forgotten. You can also download our guide on the steps to take after an accident to help prepare you in the future.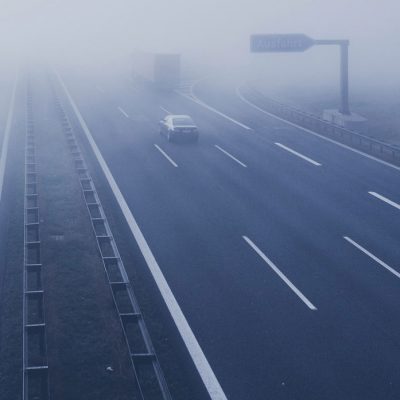 Contact us today if you believe you are entitled to compensation after being involved in an accident on the roads.
Why Choose Capital Lawyers?
Advice & Information
If you have recently found yourself involved in an accident or are looking for more information on the different incidents available for compensation, take a look at our advice below. If you still have more questions or would like to discuss your unique requirements, get in touch with our friendly team on 0333 000 0510 today.
With the help of our experienced legal team, you will recover the maximum compensation owed to you in a timely manner. As soon after your accident as is possible,  download our report form and note down the details. Once you have completed the form you can either bring it to our office or email it to info@capital-lawyers.co.uk and we will be in contact ASAP.
1. STOP AS SOON AS YOU CAN:
If the accident you were involved in has caused injury to yourself, others or animals

If there is damage to your vehicle, or any other vehicles involved

Any damage is caused to roadside elements such as lampposts, fences or walls
2. CALL EMERGENCY SERVICES:
If anyone requires urgent medical attention

If damage is caused to the road, or it is blocked

Someone flees the scene without leaving their contact details
3. EXCHANGE INFORMATION:
Drives involved in the incident must exchange names, addresses, telephone numbers, vehicle registration numbers, insurance and policy numbers
4. WITNESS INFORMATION:
If anyone was nearby, take down contact details and a vehicle registration
5. FURTHER INFORMATION:
Only if safe to do so, use your mobile phone to take a video recording of the aftermath and surrounding area, as well as photos of any damage caused
We have outlined below some circumstances in which you as a passenger would be entitled to claim compensation for your involvement in an accident.
Accident Type
Information

Car

You might not think as a passenger you are entitled to claim when involved in a Road Traffic accident when in truth these are often the most common claims. The seriousness of your injury is not what matters as any incident which impacts your ability to work or inflicts a loss of earnings can entitle you to compensation. As with all instances below your first port of call should be to seek legal advice and complete an

accident report form

. which will then be promptly reviewed by one of our car accident lawyers.

Pedestrian

As a pedestrian you must be certain that it is not your own negligence which has caused an accident and it is, in fact, the dangerous driving of a careless individual. If indeed the driver is clearly at fault then you will have a case for car accident compensation.  

Motorcycle/ Bicycle

Incidents involving bicycles, in particular, can be common, especially in built-up cities. Even more commonly they are caused by drivers not taking due care, checking their mirrors and paying attention when manoeuvring. This type of Road Traffic accident also generally leads to more serious injury due to the lack of overall protection (even if recommended safety advice is followed). By claiming road traffic accident compensation you can ensure fair remuneration for your bicycle accident.

Coach

As a passenger in a coach accident your claim would be against the driver of the vehicle if he/ she was at fault or against the other road user who caused the incident. This type of claim is far less common but will usually involve a larger number of people.
If you have been involved in a road traffic accident of any kind and feel you are entitled to compensation please contact our trained accident lawyers today on 0333 000 0510, for a free no obligation consultation from one of our trained solicitors.
Capital Lawyers work on a No Win No Fee basis, regulated by the Solicitors Regulation Authority. You won't pay a penny unless your claim is successful. You won't need to pay upfront, but if you are successful, any outstanding fees will be paid by your opponent and from your compensation.